24 Feb

When I met Theo Paphitis at the #SBS Event 2019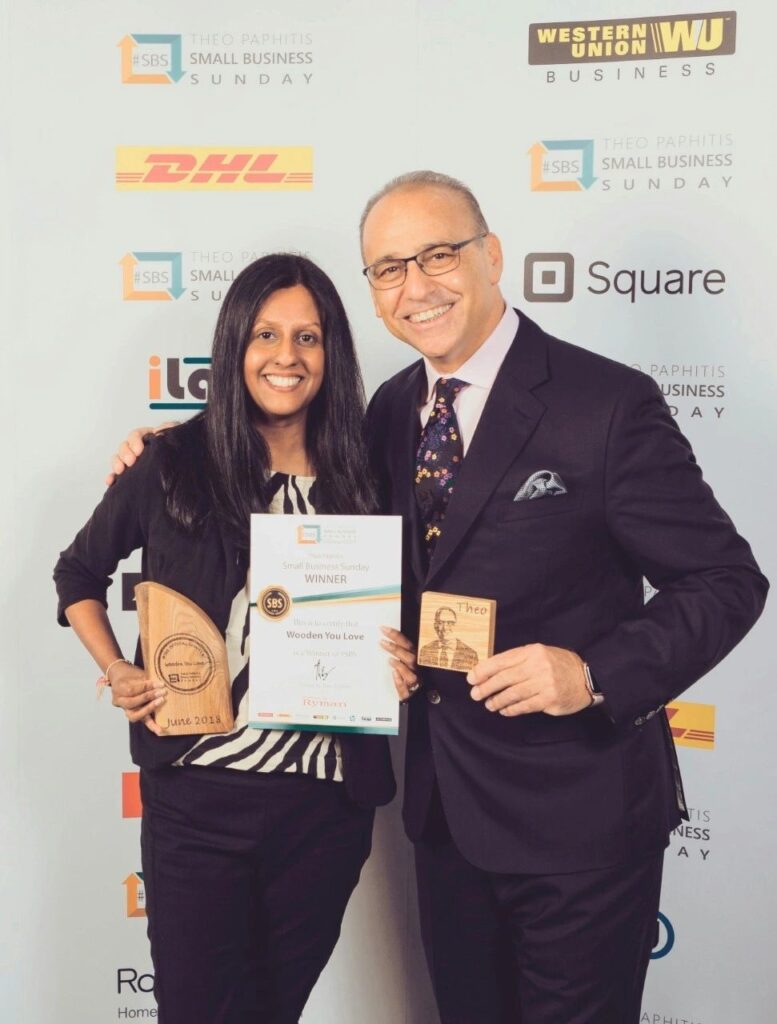 On Tuesday 12th February 2019, I travelled to the ICC in Birmingham for my 1st #SBS event, after winning a Twitter competition run by Theo Paphitis in June 2018.
I was excited but a little nervous, as it had been a while since I had been in a 'corporate' environment. I needn't have been worried as it was a relaxed atmosphere and I soon got chatting to fellow winners. 
I decided to queue up for my free headshot, courtesy of HP and then settled myself down with a cup of tea to listen to Kypros Kyprianou (CEO of Theo Paphitis Retail Group) open the event and welcome Theo on stage. I didn't realise that I was in the 1% of small businesses that had won this award.. pretty chuffed with that! 
The morning was spent listening to an informative talk from Webroot about Cyber Security and then a session from Raja Saggi, Head of SME Marketing at Google on search engine optimisation. 
After a lovely lunch, a cheeky glass of wine (be rude not too) and more networking, it was time for the main speaker event with Sir Tom Hunter. For those who are unaware of his background, he is Scotland's first self-made billionaire who built up the empire Sports Division, which was sold to JJB Sports for £290m. To think it all started off from Sir Tom selling trainers on a market stall! Today, he is a Philanthropist and a very successful businessman and he shared some valuable tips for all us entrepreneurs in the audience. 
As this was my first event, I had the chance to pick up my winners certificate and have my photo taken with Theo. I took the opportunity to gift him a personalised coaster with a hand burnt silhouette of his face. 
Before heading back to Yorkshire, I grabbed a jam-packed bag of goodies. It certainly was a very informative and aspiring day and I cannot wait until next year. 
About the #SBS Competition
#SBS is a weekly Twitter competition on Sunday evening, which is run by Theo Paphitis. On Monday at 8pm, he chooses 6 small businesses and retweets their tweet from the previous night. With his nearly 500,000 Twitter followers, this raises their online profile and enters them into the #SBS club.